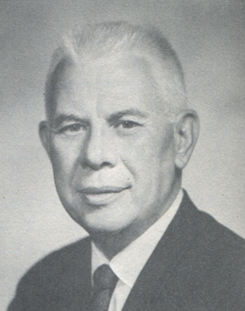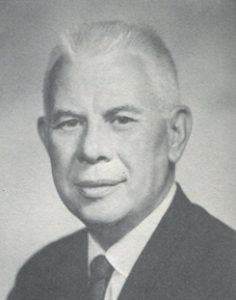 Charles A. Wood Jr.
NCARB Executive 1965-67
Bio
Charles A. Wood Jr. became NCARB's executive director in 1965. During his tenure, Wood helped eliminate backlog in NCARB Record processing and helped establish additional staff members to assist in NCARB committee work. Prior to becoming NCARB's executive director, Wood worked as the secretary-director of the New Jersey State Board of Architects, and he brought his experience in processing applications to inform NCARB's administration.
Wood graduated from Yale School of Architecture with a Bachelor in Fine Arts in 1929. He founded and served as the principal architect at Charles A. Wood Jr. Architecture. Wood was an active member of the American Institute of Architects (AIA) and its New Jersey chapter, the Architects League of Northern New Jersey. 
"I am still amazed … that the 54 Member Boards can work so closely in the common effort to provide this service of reciprocal registration with ease and accuracy for the profession. We well recognize that we provide a service to the profession that, with your cooperation, is becoming fast and accurate."
Charles A. Wood Jr.
NCARB Executive • 1966