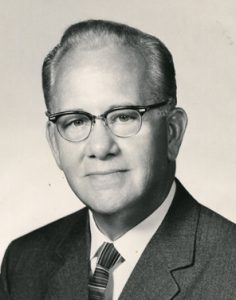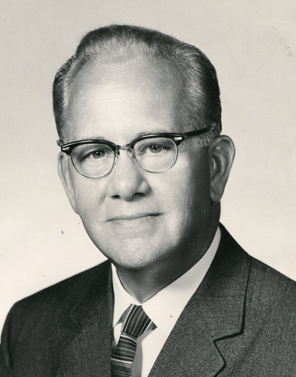 A. Reinhold Melander, FAIA
1961-62 • Minnesota
Bio
Albin Reinhold Melander, FAIA, of Duluth, Minnesota, became a member of the Minnesota Board of Architecture in 1938, serving as chair for over eight years. During his term as NCARB president from 1961-62, Melander oversaw the conversion of NCARB's examination to a multiple-choice format, as well as improved outreach to Certificate holders. He also represented NCARB on the National Architectural Accrediting Board (NAAB) accreditation teams and at the Sixth Congress of the International Union of Architects in London, England, in 1961.
Melander was a charter member of the Fargo chapter of the American Institute of Architects (AIA), as well as president of the Duluth AIA chapter and Minnesota Society of Architects. He was also a member of the Minnesota Society of Professional Engineers and served as a Second Lieutenant of Engineers during World War I.
Shortly after graduating from the University of Minnesota, Melander became a partner at Starin & Melander in Duluth and would go on to found Melander, Fugelso, and Associates of Duluth in 1957. In recognition of his service to the profession, Melander was elevated to the AIA College of Fellows in 1963.