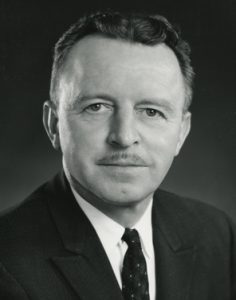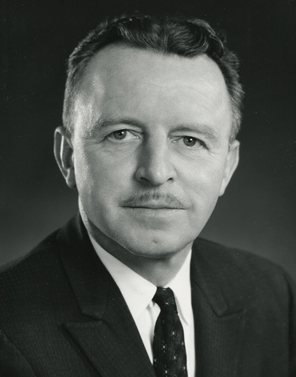 C. J. "Pat" Paderewski, FAIA
1966 • California
Bio
C. J. "Pat" Paderewski was first appointed to the California Board of Architectural Examiners in 1956. He served in all of the Council's officer positions, culminating as president in the 1966 fiscal year. His wide-ranging contributions to the Council include being instrumental in the development of a national registration exam for architects and standards for reciprocal registration.
Paderewski was board in Cleveland, Ohio, and didn't speak English until age 6. In 1920, his family moved to Los Angeles. He spent one year at UCLA, before graduating with a bachelor's degree in architecture from UC Berkeley in 1932. After completing his architectural apprenticeship, Paderewski passed the California State Board Exam in 1944 and became a registered architect. At that time, he moved to San Diego and set-up his own practice.
In 1948 he founded Paderewski, Mitchell, and Dean AIA Architects with partners Delmar S. Mitchell and Louis A. Dean. He soon became known as both a civic leader and one of San Diego's outstanding architects. Paderewski's architectural contributions include the forward-thinking Buckminster Fuller-esque geodesic dome on the Palomar College campus, the first exterior all-glass elevator on the El Cortez Hotel (1956, now demolished) and San Diego's Lindbergh Field Terminal.
In 1962, he was elected to the American Institute of Architects College of Fellows. In 1982, he was invested in the "Order of Polonia Restituta" by the Polish Government in Exile, for his service to the architecture profession and for a lifetime of service to Poles in the United States.