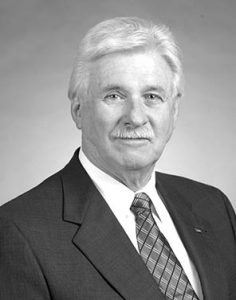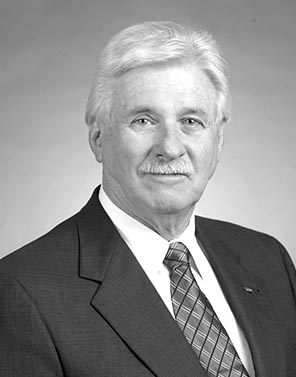 C. Robert Campbell,
FAIA
2003 • New Mexico
Bio
C. Robert Campbell, FAIA, of Albuquerque, New Mexico, was 2002-2003 NCARB president. During his tenure with NCARB, he provided leadership to several committees, including the Procedures and Documents, Examination, and Professional Conduct committees. He was also the NCARB representative on the NAAB Board of Directors, serving as a director and treasurer.
Throughout his presidency, Campbell focused on impediments to reciprocity for domestic and foreign architects as well as continued efforts to recognize architecture's role in the global arena. Campbell became a key figure in ongoing negotiations with the national architectural associations that were seeking reciprocal agreements with the U.S. at the time. He was a founding member of the Asia-Pacific Economic Cooperation (APEC) Architect Project, which helps facilitate the mobility of architects throughout the Asia-Pacific Region.
During his career, Campbell was a consultant to BDA Architecture PC, an Albuquerque-based architectural firm that specializes in veterinary facilities and advanced technology campuses. Prior to joining BDA Architecture, Campbell served as principal of Stevens Mallory Pearl & Campbell Architects, where his tenure began in 1955. In 1996-1997, Campbell co-authored the "Handbook for New Mexico Building Officials" and in 1999 co-authored the "New Mexico Architectural License Act."
Campbell is a recipient of his state board's award of distinction for service to the profession of architecture and the distinguished alumni award from the University of New Mexico School of Architecture and Planning. He was the first recipient of AIA New Mexico's Medal for Leadership, Ethics, and Mentoring in 2000, and he also received the organization's Lifetime Achievement Medal in 2006. He received AIA Albuquerque's Lifetime Achievement award in 2010.
"The ability to create a vehicle to evaluate other licensure standards and accept them is a tremendous asset in a global economy. We provide a portable credential that is invaluable to practicing architects."
C. Robert Campbell
NCARB President • 2003