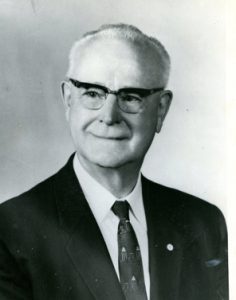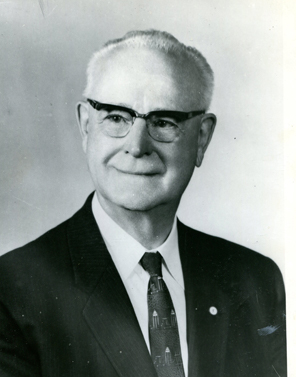 Chandler C. Cohagen, FAIA
1963 • Montana
Bio
Chandler C. Cohagen, FAIA, began his service to the profession as a member of the Montana  Board of Architects from 1925 to 1962, holding the offices of secretary, vice-president, and president. Cohagen was first elected to the NCARB Board of Directors in 1958, followed by two terms each as first and second vice-president, culminating in a term as president in 1963.
As president, Cohagen oversaw the relocation of NCARB's headquarters from Oklahoma City to Washington, DC, as well as the beginning stages of forming NCARB's six regions. Additionally, Cohagen encouraged the Council to evaluate possible overlaps between U.S. and foreign architecture degrees. Beyond NCARB, Cohagen served as president of the Montana chapter of the American Institute of Architects (AIA) and was elevated to the College of Fellows in 1951.
While earning a Bachelor of Science in Architecture from the University of Michigan, Cohagen won the AIA Scholastic Medal and cofounded the first national architecture fraternity, Alpha Rho Chi. Upon graduation, he returned to Montana and became president of McIver, Cohagen, and Marshal Architects. Cohagen held an NCARB Certificate and was registered in Montana and Wyoming.