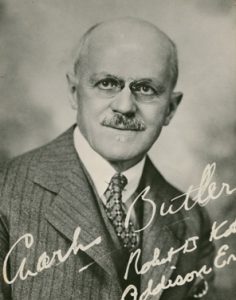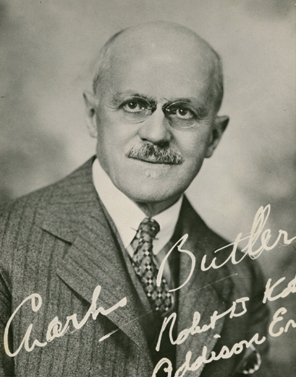 Charles Butler, FAIA
1937-38 • New York
Bio
New York architect Charles Butler served as NCARB president from 1937-38 and as first vice-president from 1935-1936. During his presidency, Butler worked on the long-term financial stability of the organization by setting examination and Record fees that would allow NCARB to be self-sustaining. Butler also helped simplify the standard of examination set by the Council to better facilitate reciprocity.
In addition to his work with NCARB, Butler served as president of the New York State Board of Examiners of Architects and as president of the New York Chapter of the American Institute of Architects (AIA). A longtime member of the AIA, Butler was elevated to the AIA College of Fellows in 1918 for his dedicated service to the profession.
Butler earned his Bachelor of Arts at Columbia University in 1891, as well as a degree in architecture from the École des Beaux Arts in Paris, France, in 1897. Upon graduation, he began his practice in New York City in 1899. During his career, Butler was known as an expert in hospital construction. He worked on projects including the Children's Hospital at Johns Hopkins Hospital in 1909, among other hospitals in Washington, New York, Alabama, and France.
"The National Council of Architectural Registration Boards occupies the key position in developing a plan for the proper preparation for practice."
Charles Butler
NCARB President • 1937-38