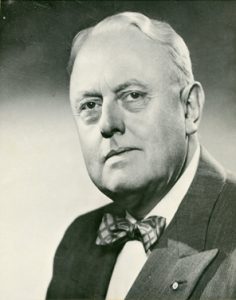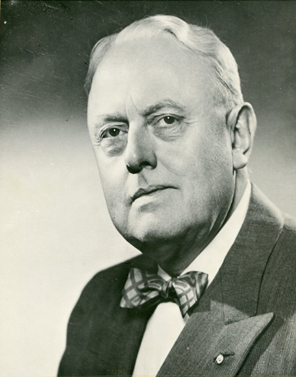 Charles E. Firestone, FAIA
1953-54 • Ohio
Bio
Charles E. Firestone, of Canton, Ohio, served as NCARB president from 1953-54 after serving as first, second, and third vice president. As president, Firestone worked to create a comprehensive syllabus to guide Member Boards in writing examinations, with the goal of generating greater uniformity across jurisdictions and fostering reciprocity. He also supported NCARB's collaborative initiatives with the American Institute of Architects (AIA) and National Architectural Accrediting Board (NAAB), helping the AIA outline an early "Architects in Training" experience program and encouraging NCARB's financial support of the NAAB.
Firestone was appointed to serve on the Ohio State Board of Examiners of Architects twice, including a term as president. In addition to his contributions to the profession, Firestone was active in his community and served as director of his local Chamber of Commerce.
Firestone received his bachelor's degree in architectural engineering from the University of Michigan in 1914. During his lengthy career, Firestone designed nearly 200 buildings—including 54 schools—and became a nationally known architect. Firestone was elevated to the AIA College of Fellows in 1947.