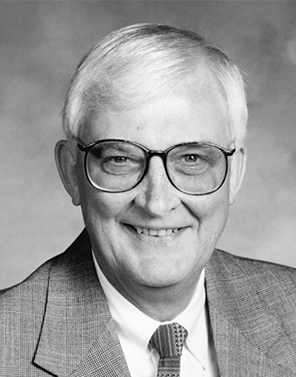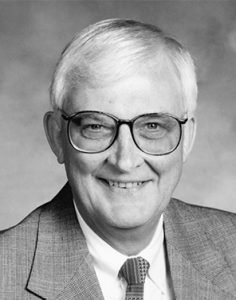 Darrell L. Smith, FAIA
1997 • Oregon
Bio
Darrell L. Smith, FAIA, began serving on the Oregon State Board of Architect Examiners in 1982, going on to serve terms as the board's vice chair and chair. In 1990, he was elected to the NCARB Board of Directors as the director of Region 6, which is comprised of Alaska, Arizona, California, Colorado, Guam, Hawaii, Idaho, Nevada, New Mexico, Oregon, Utah, and Washington. Smith went on to serve terms as NCARB's treasurer, second vice president, and first vice president before being elected president at the 1996 Annual Business Meeting.  
A dedicated volunteer, Smith first joined NCARB's ARE Preparation Committee in 1987, helping to write items for the exam's Building Design division. He later served on several other committees related to the administration and release of the ARE. The main focus of Smith's year as president was the ARE's transition from paper and pencil to computer delivery, in which he played a major role. He also worked to improve the relationship and communication between NCARB and its collaterals, as well as other members of the architecture community.
Smith graduated from the University of Oregon's School of Architecture in 1961. He began working at what would become TBG Architects + Planners later that year and was made a partner at the firm in 1967. In recognition of his service to the profession, Smith was elevated to the American Institute of Architects (AIA) College of Fellows in 1997.