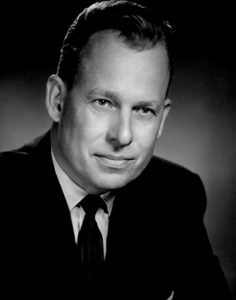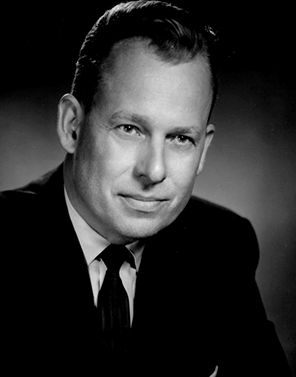 Dean L. Gustavson, FAIA
1970 • Utah
Bio
During Dean L. Gustavson's time as president of NCARB in 1970, he oversaw the burgeoning importance of a standardized, national profession examination, which eventually led to the Architect Registration Examination (ARE).
Gustavson was born in 1924 in Salt Lake City, Utah, where he attended high school and lived until serving in the Army Air Corps from 1942 to 1946. After flying in the European Theatre in World War II, Gustavson completed his Bachelor of Arts in Architecture in 1951 at the University of California, Berkeley.
As president of Dean L. Gustavson Associates from 1953 onward, he led his firm in the design of several highly recognized projects. His work on the Western Savings Building of Portland, Oregon, was granted a Merit Award in Design from the Utah Chapter of the American Institute of Architects (AIA) in 1967. Additionally, projects for the First Security Bank in Salt Lake City and the Merrill Engineering Building at the University of Utah were also recognized by the Western Mountain Region of the AIA.
In addition to his work on several NCARB committees in the 1960s-1970, Gustavson served nine years as president of the Utah Division of Occupational and Professional Licensing and four years as chairman for the Building and Construction Committee of Salt Lake City.
"As we have grown in numbers, we have also grown in our importance to the profession and in our influence. Of equal importance, we have grown and led in the changes within our profession. In the dynamic society and the changing world in which we live, I believe we must respond to the changes of that society ... in a way that anticipates the needs of our society; and in a way that permits us, as a profession, to provide service to mankind through the creation of a more beautiful and beneficial environment."
Dean L. Gustavson
NCARB President • 1970