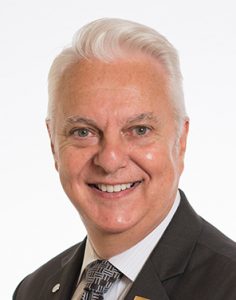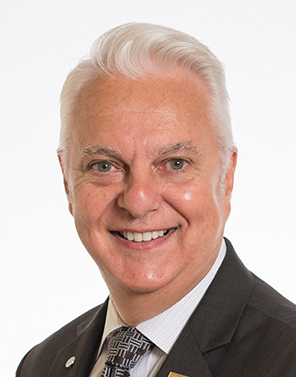 Dennis S. Ward,
FAIA
2016 • South Carolina
Bio
Dennis S. Ward, FAIA, of Florence, SC, served as a member of the South Carolina Board of Architectural Examiners from 2001-2011, serving as chair in 2004-2005 and again in 2009-2010. He has served on numerous NCARB committees, task forces, and workshops including the ARE Subcommittee (Chair 2008-2009), the ARE Technology Subcommittee (Chair 2006-2007), the Committee on Examination, the ARE Specification Task Force, and the ARE Item Writing Workshop. In addition, he has served as an NCARB visiting team representative for the National Architectural Accreditation Board (NAAB). Ward was elected to the NCARB Board of Directors as the director for the Southern Conference (Region 3) in 2009, secretary in 2011, treasurer in 2012, second vice president in 2013, and first vice president in 2014. He was installed as president at the 96th Annual Business Meeting in New Orleans.
A graduate of Clemson University's undergraduate program, Ward went on to attend Clemson's Charles E. Daniels Center for Building Research and Urban Studies in Genoa, Italy, and received his Master of Architecture from Clemson University. In 1995, Ward became president of F W Architects, Inc., AIA, a position in which he continues to serve. Experienced in both large and small design projects, his portfolio includes educational, civic, theatrical, commercial, institutional, religious, healthcare, senior living, adaptive re-use, state, and federal projects. Ward holds an NCARB Certificate for national reciprocity and is licensed in South Carolina, North Carolina, and Georgia.
"Rather than rest on past accomplishments, [we must] continue working with renewed vigor. We have a strong foundation in [our membership], but we must not be afraid of change."
Dennis S. Ward
NCARB President • 2016
Video: NCARB President Dennis S. Ward
Get to know NCARB's 2015-2016 President Dennis S. Ward of Florence, SC.