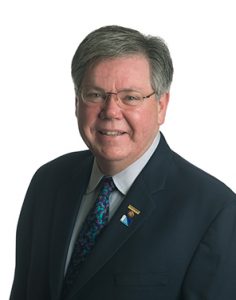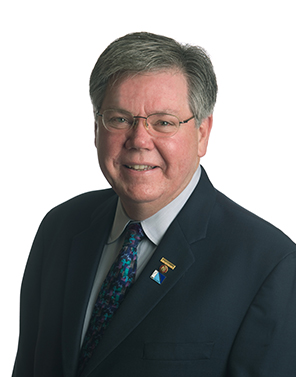 Douglas K. Engebretson, FAIA
2008 • Massachusetts
Bio
Douglas K. Engebretson, FAIA, Springfield, Massachusetts, was first appointed to the Massachusetts Board of Registration of Architects in 1996, serving as chair from 2003-2008. He began volunteering for NCARB in 1979 as a grader for the Architect Registration Examination® (ARE®). Engebretson went on to serve as a member of various NCARB committees, including the Internship (now called the Experience), Practice Education, Procedures and Documents, Professional Conduct, and Regional Chairs committees, as well as several committees related to international practice and multiple task forces. 
Engebretson was first elected to the NCARB Board of Directors in 2000 as the director of Region 1, which is comprised of Connecticut, Maine, Massachusetts, New Hampshire, Rhode Island, and Vermont. He also served terms as secretary, second vice president, and first vice president before being elected NCARB president in 2007.  
Engebretson is the president of Tessier Associates Inc. (TAI), a Springfield-based firm that specializes in college, bank, and public school architecture. He was elevated to the American Institute of Architects' (AIA) College of Fellows in 1991 in recognition of his contributions to the profession. Engebretson was also awarded the Upjohn Fellowship from the AIA in 1992, and "Philanthropist of Distinction" award from the Hampden County chapter of the Association of Fundraising Professionals in 1996. He is a veteran of the U.S. Air Force, having served from 1969-1973. A graduate of the University of Arizona in Tucson, Engebretson holds the NCARB Certificate for national reciprocity and is registered to practice in Massachusetts.