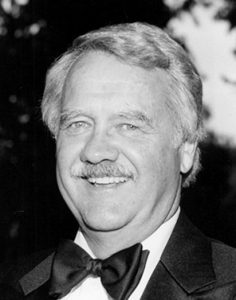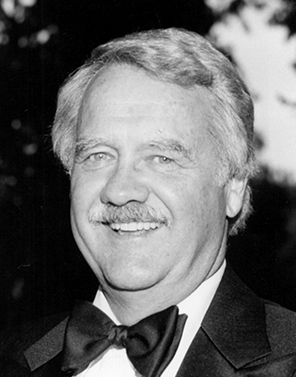 Dwight M. Bonham, FAIA​
1981 • Kansas
Bio
Dwight Mendon Bonham, FAIA, of Wichita, Kansas, served as president in 1981 after serving as first vice president, second vice president, secretary, and director. As chair of the IDP Coordinating Committee in 1977, he was heavily involved in the development and launch of the Intern Development Program (IDP). Bonham was also in charge of the Interprofessional Relations Group. As president, he encouraged an alternative approach for certifying architects who lacked a professional degree from an accredited program.
Bonham received his Bachelor of Science in Architecture from the University of Kansas in 1949.  Upon graduation, he began working as an architectural engineer for the Bureau of Reclamation at the Grand Coulee Dam, and later became a partner at Griffith and Bonham, where he designed and supervised the construction of several academic buildings in Wichita. In the late-1960s, Bonham became a member of the Kansas Board.
In 1979, he was elevated to the American Institute of Architects (AIA) College of Fellows. Bonham received the Distinguished Alumni award from the University of Kansas' School of Architecture in 1982.
"If we are not uniform, consistent, fair, and honest, we flirt with the destruction of one of our finest achievements—reciprocity."
Dwight M. Bonham
NCARB President • 1981