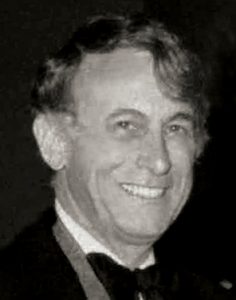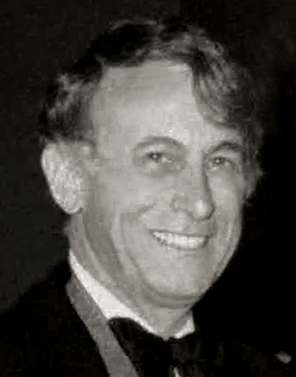 E. G. Hamilton,
FAIA
1974 • Texas
Bio
As president of NCARB in 1974, Hamilton led the Council toward streamlining reciprocity and setting national standards for architectural licensure.
In 1943, Hamilton graduated from Washington University in St. Louis. Shortly after, he opened a solo practice, going on to found the firm Harrell + Hamilton Architects (now OMNIPLAN) with George Harrell, FAIA. Over the course of his career, he worked on many high-profile projects, including the Republic Bank Tower, the initial Dallas Convention Center, and United States Mission in Geneva, Switzerland. He is perhaps most famous for his work on Dallas' NorthPark Center, which received the American Institute of Architects (AIA) 1960s Design of the Decade Award for its integration of fine art in a retail space.
Hamilton began volunteering for the Texas Board of Architectural Examiners in the 1960s, where he served terms as both chair and vice chair. He also dedicated his time and expertise to several NCARB committees, including the Interprofessional and Examination committees. As chair of the Examination Committee from 1970-72, Hamilton led the development of the national professional examination, a predecessor to the Architect Registration Examination (ARE). He was a strong advocate of protecting the public's health, safety, and welfare by establishing national standards for education, experience, and examination during his presidency and throughout his years of service.
In addition to his contributions to NCARB, Hamilton also served as the president of the AIA Dallas chapter in 1964 and was elevated to the organization's College of Fellows in 1968. In 2013, he received AIA Dallas' Lifetime Achievement award.
"Reciprocity exists in direct relation to the universality of standards. NCARB is founded to produce uniform standards in the belief that they are better standards. To be better, they must be dynamic, constantly changing to meet society's needs."
E. G. Hamilton
NCARB President • 1974