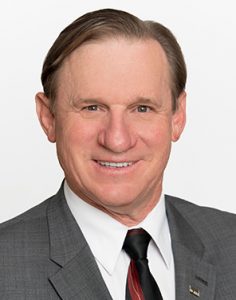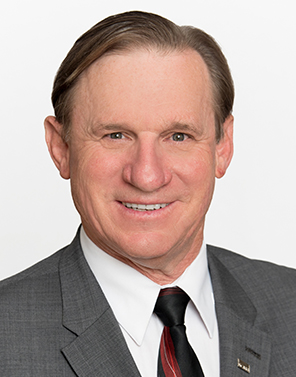 Gregory L. Erny,
FAIA
2018 • Nevada
Bio
Gregory L. Erny, FAIA, of Reno, NV, has been involved with NCARB since 1998 when he volunteered to serve on the ARE Pre-Design Subcommittee. Since then, the architect has been a valuable member of the Professional Conduct, Procedures and Documents, and Professional Development committees, as well as chair of the Regional Leadership Committee. Erny also served on the Executive Committee of the Western Conference (Region 6) from 2002-2005, serving as chair from 2004-2005, before being elected director from 2008-2010 and then being re-elected in 2012. He was installed as president at the 98th Annual Business Meeting in Boston. In May of 2017, he was elevated to the AIA College of Fellows.
Erny received his initial registration in Nevada in 1981. A graduate of Ball State University, Erny holds the NCARB Certificate for national reciprocity and is currently licensed in Nevada and California. In 1983 he opened his own practice, Architects + LLC, where he continues to serve as president. Erny has served on the Nevada State Board of Architecture, Interior Design, and Residential Design since 1996, and served as chair from 2000-2003 and 2011-2014. Prior to joining the Nevada Board, Erny served as president of AIA Northern Nevada and AIA Nevada. He is the recipient of the AIA Nevada Silver Medal and currently serves on the AIA Northern Nevada Scholarship Committee.
"NCARB was a very mysterious organization of sorts when I became involved. That's one of the very pleasant things that I've been happy to watch evolve through the years: the whole openness and transparency of the organization and the whole willingness to reach out and give and accept feedback from the practitioners, from the registrants, from the jurisdictions."
Gregory L. Erny
NCARB President • 2018
Video: NCARB President Gregory L. Erny
Get to know NCARB's 2017-2018 President, Gregory L. Erny, FAIA.