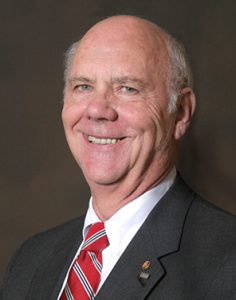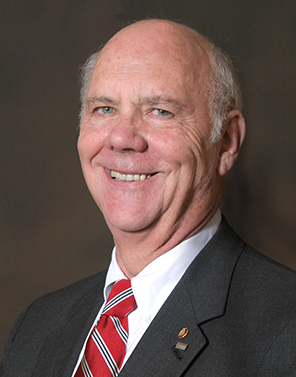 H. Carleton Godsey, FAIA
2006 • Kentucky
Bio
H. Carleton Godsey, FAIA, Louisville, KY, was the first Kentucky architect to lead NCARB as president. He served for over 12 years on the Kentucky State Board of Architects, including two terms as president. He began volunteering for NCARB in the early 1990s, serving on the Building Code Liaison, Continuing Education, Education, Finance, Practice Analysis, and Procedures and Documents committees, as well as the Architect Registration Examination® (ARE®) Subcommittee and several committees related to international practice.
In 2000, Godsey was elected by his peers to serve as the director of Region 4, which is comprised of Illinois, Indiana, Iowa, Kentucky, Michigan, Minnesota, Missouri, Ohio, and Wisconsin. He served terms as secretary, second vice president, and first vice president/president-elect before being elected NCARB president in 2005. During his year as president, Godsey pursued mutual recognition agreements between the United States and Australia, as well as the Architects Council of Europe, and signed the Tri-National Mutual Recognition Agreement between the United States, Canada, and Mexico.
Godsey founded Godsey Associates Architects in 1967. As president of the Louisville-based firm, he worked on projects including the expansion of the Kentucky International Convention Center and Freedom Hall, among others. Godsey was awarded the C. Julian Oberwarth Gold Medal by American Institute of Architects (AIA) Kentucky in 1998, as well as a Distinguished Service Award in 1994. In 2004, he was elevated to the AIA College of Fellows in recognition of his contributions to the profession. Godsey holds bachelor's degree in civil engineering from the University of Kentucky and master's degree in architecture from Princeton University. He holds the NCARB Certificate for national reciprocity and at one time was licensed in 38 states. He is currently licensed in Kentucky.