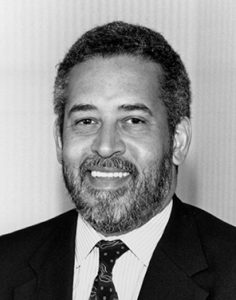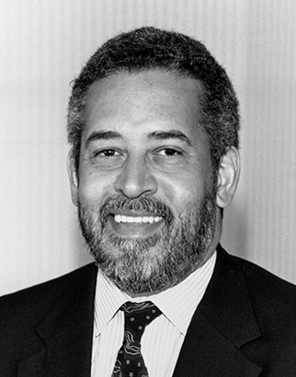 Harry G. Robinson III, FAIA
1993 • District of Columbia
Bio
Harry G. Robinson III, FAIA, of Washington, DC, was a member of the District of Columbia Board of Architecture for over a decade, including three terms as chair. He volunteered for numerous NCARB committees and served as an NCARB representative in negotiations for international reciprocity between the Canada, Mexico, and the United States.
Robinson was elected NCARB president in 1992 after serving terms as the organization's secretary, second vice president, and first vice president/president-elect. Following his service on the NCARB Board of Directors, Robinson was elected president of the National Architectural Accrediting Board (NAAB) in 1996.
In addition to his service to the regulation of architecture, Robinson remains dedicated to the profession in numerous ways. He is currently a professor and Dean Emeritus at the Howard University School of Architecture and Design. He founded both the Career Discovery Program in Architecture and the African American Architect Initiative. A U.S. Army veteran, Robinson served in the Vietnam War and achieved the rank of first lieutenant. He went on to serve on the board of directors of the Vietnam Veterans Memorial Fund, and is currently the executive architect for the American Battle Monuments Commission.
Robinson has received numerous awards over the course of his career, including the Whitney M. Young award in 1990, the Richard T. Ely Distinguished International Educator Award in 1991, and the AIA DC Centennial Medal in 2003. In 1990, he was elevated to the American Institute of Architects (AIA) College of Fellows in recognition of his service to the profession. Robinson was also awarded the Bronze Star and Purple Heart medals for his service in Vietnam. He holds a Bachelor of Architecture and a Master of City Planning from Howard University, as well as a Master of City Planning in Urban Design from Harvard University.