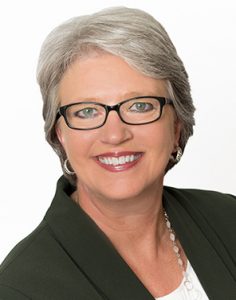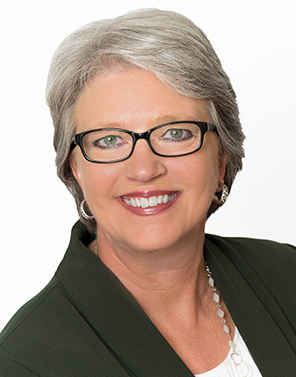 Kristine Annexstad Harding,
FAIA
2017 • Alabama
Bio
Kristine Annexstad Harding, FAIA, of Huntsville, Alabama, was a member of the Alabama Board for Registration of Architects since 2004, serving as chair in 2008-2009. She has volunteered for several NCARB committees, serving as chair of the Procedures and Documents and Audit committees, as well as Board liaison of the Professional Conduct and Education committees. Harding was first elected to the Southern Conference (Region 3) in 2007 and served as secretary, vice chair, chair, and director. She was elected to the NCARB Board as secretary in 2013 and was installed as president at the 97th Annual Business Meeting in Seattle.
Harding worked for companies in Philadelphia, Dallas, and Washington, DC, before moving to Huntsville in 1989. She succeeded Billy Herrin as president of Jones & Herrin in 1997, which changed its name to JH Partners upon his retirement and later merged with KPS Group, Inc. Harding now serves as vice president and group manager of their Huntsville Studio. An active member in her community, she also sits on the Cummings Research Park Design Control Committee, and has served on the Huntsville-Madison County Marina & Port Authority, the Huntsville Sports Commission, and Leadership Alabama Board of Directors.
The architect served as president of the Alabama Council AIA in 2005, and in 2011, she was awarded the Alabama Council Accolade Award in recognition for her service to the profession. Harding is a graduate of Rice University, which she attended on an athletic scholarship in volleyball. She holds an NCARB Certificate and is licensed in Alabama and Tennessee.
"The public really trusts us, they expect us to provide them with the right solutions. ... The NCARB Certificate is important because it shows that you've gone through all the necessary phases to become an architect ... but it also shows that you are holding yourself to a high standard. You understand what it means from an ethical standpoint to practice architecture and protect the health, safety, and welfare of the public."
Kristine A. Harding
NCARB President • 2017
Video: NCARB President Kristine A. Harding
Learn more about 2016-2017 NCARB President Kristine A. Harding, FAIA.