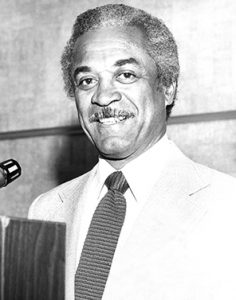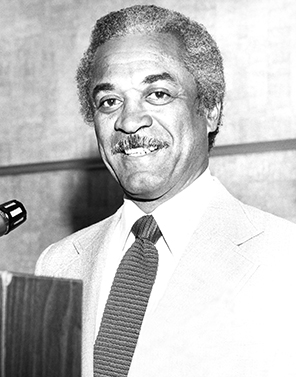 Lorenzo D. Williams,
FAIA
1979 • Minnesota
Bio
In 1979, Lorenzo D. "Pete" Williams became NCARB's first African-American president. Williams was dedicated to encouraging licensing boards to adopt uniform standards. He initiated several task forces to review existing policies and requirements, ensuring NCARB's work was aligned to the practice of architecture and that boards' needs were being met by the Council's services.
Williams also led efforts to defend NCARB's examination process against deregulatory efforts and worked to create policies that held foreign architects to the same standards as U.S. architects.
He received his Bachelor of Architecture from Howard University in 1950, and went on to found Minneapolis firm William/O'Brien Associates. As an architect and civic leader, Williams was highly respected for his work on multi-family housing and buildings for religious organizations. He was also a founding member of the Monitors Club, which seeks to support the well-being of the African-American community in the Minneapolis area.
"NCARB's overriding responsibility and each Member Board's responsibility are identical: to serve the public interest where the practice of architecture is concerned. But NCARB has the further responsibility to serve [the boards] collectively. ... It is our responsibility to maximize our similarities and to minimize our differences."
Lorenzo D. Williams
NCARB President • 1979