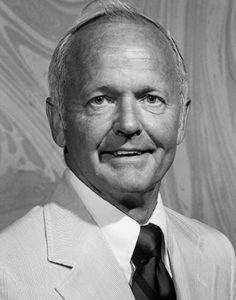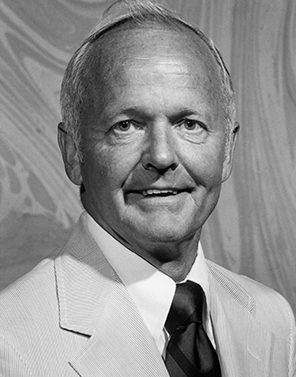 Paul H. Graven,
FAIA
1978 • Wisconsin
Bio
Paul H. Graven, FAIA, of Madison, Wisconsin, was appointed to the Wisconsin Architecture Board in 1966. He was elected to the NCARB Board of Directors in 1971, serving terms as director, secretary, second vice president, and first vice president before being inaugurated as president at the 1977 Annual Meeting.
Graven began volunteering for NCARB committees in 1970, including the Procedures and Documents Committee. As president, he oversaw the launch of the Intern Development Program (IDP). As a volunteer for the Committee on International Relations, Graven proposed a country-to-country system for evaluating architects' qualifications.
Graven graduated from the University of Illinois School of Architecture in 1948. He worked as an instructor of design at Oklahoma State University before returning to Madison, where he founded the firm Graven and Associates. Graven was elevated to the American Institute of Architects (AIA) College of Fellows in 1978 in recognition of his service to the profession.
"Communication, consensus, commitment—these are the essentials of the NCARB process. ... I believe it is a special distinction of NCARB that we seek the strongest possible consensus so that when we leave the Annual Meeting to carry out the charges that we've set for ourselves, we leave with commitment—genuine commitment."
Paul H. Graven
NCARB President • 1978