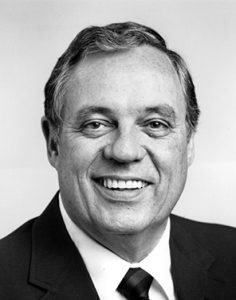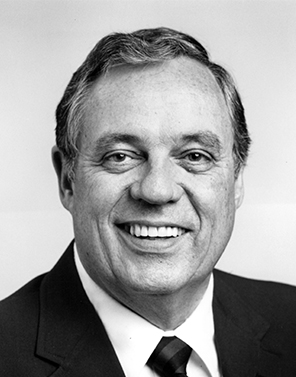 Sid Frier,
FAIA
1983 • Arkansas
Bio
Sid Frier, FAIA, of Little Rock, Arkansas, served as president in 1983 after serving as first vice president, second vice president, and director. During his time at NCARB, he oversaw the launch of the new Architect Registration Examination (ARE), served on the International Relations Committee, and was chairman of the Examination Committee. As president, he was committed to assuring that both registration boards and the public were being responsibly served through the national examination.
Frier received his Bachelor of Science in Mechanical Engineering from Louisiana State University in 1949.  Soon after graduation, he began his architectural career at Elmer A. Stuck & Associates—later renamed Stuck, Frier, Lane, Scott & Inc.—and became a partner in 1961. While working at the firm, he was involved in designing several buildings in Northeastern Arkansas, including the Craighead County Public Library and the Earl Bell Community Center in Jonesboro.
Frier was awarded the Fay Jones Gold Medal and has a scholarship named after him at the University of Arkansas. In 1978, Frier was elevated to the American Institute of Architects (AIA) College of Fellows.