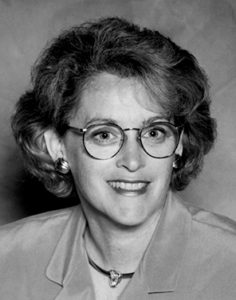 Susan May Allen, FAIA
1999 • Indiana
Bio
Susan May Allen, FAIA, of Brown County, Indiana, became NCARB's second female president in 1998. During her term as president, Allen led several data collection initiatives designed to improve NCARB's programs, including a national survey of architects and licensure candidates. She also established the Examination Finance Task Force, which recommended subject areas for the 2001 Practice Analysis of Architecture.
Allen began serving on the Indiana Board of Registration for Architects & Landscape Architects in the early 1980s. She was later elected to the NCARB Board of Directors as the director of Region 4, which is comprised of Illinois, Indiana, Iowa, Kentucky, Michigan, Minnesota, Missouri, Ohio, and Wisconsin. Allen went on to serve terms as NCARB's treasurer, second vice president, and first vice president before being elected president at the 1998 Annual Business Meeting.  
As a dedicated volunteer, Allen served on several Architect Registration Examination (ARE) committees, as well as chair of the Examination Implementation and Task Analysis committees. In her hometown, the architect was president of both the Brown County Soil and Water Commission and the Brown County Planning and Zoning Commission.
Allen graduated from the University of Kentucky's College of Design. In recognition of her service to the profession, Allen received the Juliet Peddle Award in 1999 and was elevated to the American Institute of Architects (AIA) College of Fellows in 2001.