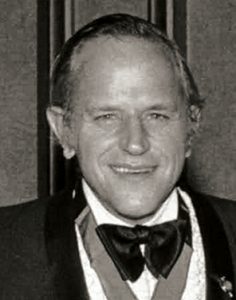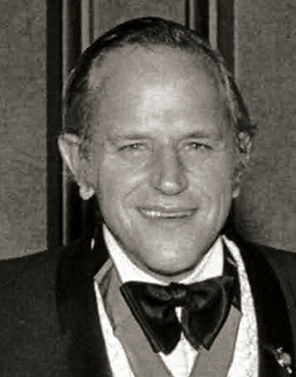 Thomas J. Sedgewick, FAIA
1973 • Michigan
Bio
Thomas J. Sedgewick, FAIA, served on the Michigan Board of Architects from 1960-69, and began volunteering for NCARB committees in the early-1960s. He was elected to the NCARB Board of Directors in 1969, serving terms as the director of Region 4, second vice president, and first vice president before becoming NCARB president in 1973.
During his years of leadership, Sedgewick helped found  the Interprofessional Council on Registration (later renamed the Interorganizational Council on Regulation) to create better collaboration between NCARB and its counterparts in landscape architecture and engineering. Sedgewick also finalized the development of NCARB's Professional and Equivalency examinations, which launched in the months after his year as president. Additionally, Sedgewick was a member of multiple NCARB committees, including the Nomination, Planning, and Procedures and Documents committees.
Sedgewick graduated with a Bachelor of Architecture from the University of Detroit Mercy. He went on to found the Flint, Michigan, firm Sedgewick, Sellars & Associates in 1958. Sedgewick was awarded the American Institute of Architects (AIA) Michigan Gold Medal and was elevated to the AIA College of Fellows in 1975.
"NCARB's true strength lies in its consensus. Consensus [means] discussion, listening, analyzing, and inserting into the programs those items voted for over a period of time. It is within our commonality of purpose that we utilize a common system to evaluate; that we do not substitute individual discretion for our group action. Our group action may be implemented when all have the necessary goodwill to do it."
Thomas J. Sedgewick
NCARB President • 1973