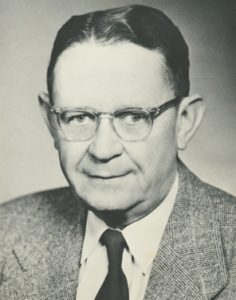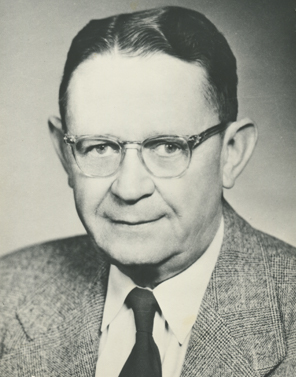 Warren D. Miller, FAIA
1948-49 • Indiana
Bio
Indiana architect Warren D. Miller, FAIA, serving as NCARB president from 1948-1949. During this time, Miller advocated for uniform examinations across jurisdictions and oversaw greater collaboration between NCARB and the National Architectural Accrediting Board (NAAB).
As an NCARB volunteer, Miller served as chairman of the Resolutions Committee and on a special committee organized for the recognition of military veterans serving as board members. In addition to his work with NCARB, Miller served as chairman of the Indiana State Board of Registration for Architects and was a member of the American Institute of Architects (AIA). Miller was elevated to the AIA College of Fellows in 1952 for his dedication to the profession.
A graduate of the architecture program at the University of Pennsylvania, Miller began his practice in Indiana in 1911, joining MacMillan Houston Johnson to establish the firm Johnson and Miller. In 1919, Miller's brother, Ewing H. Miller, joined the firm and the name was changed to Jonson, Miller and Miller. The firm worked on a variety of projects including schools, university buildings, government offices, religious buildings, recreation facilities, hospitals, and business in Indiana over its long history from 1910-1980.